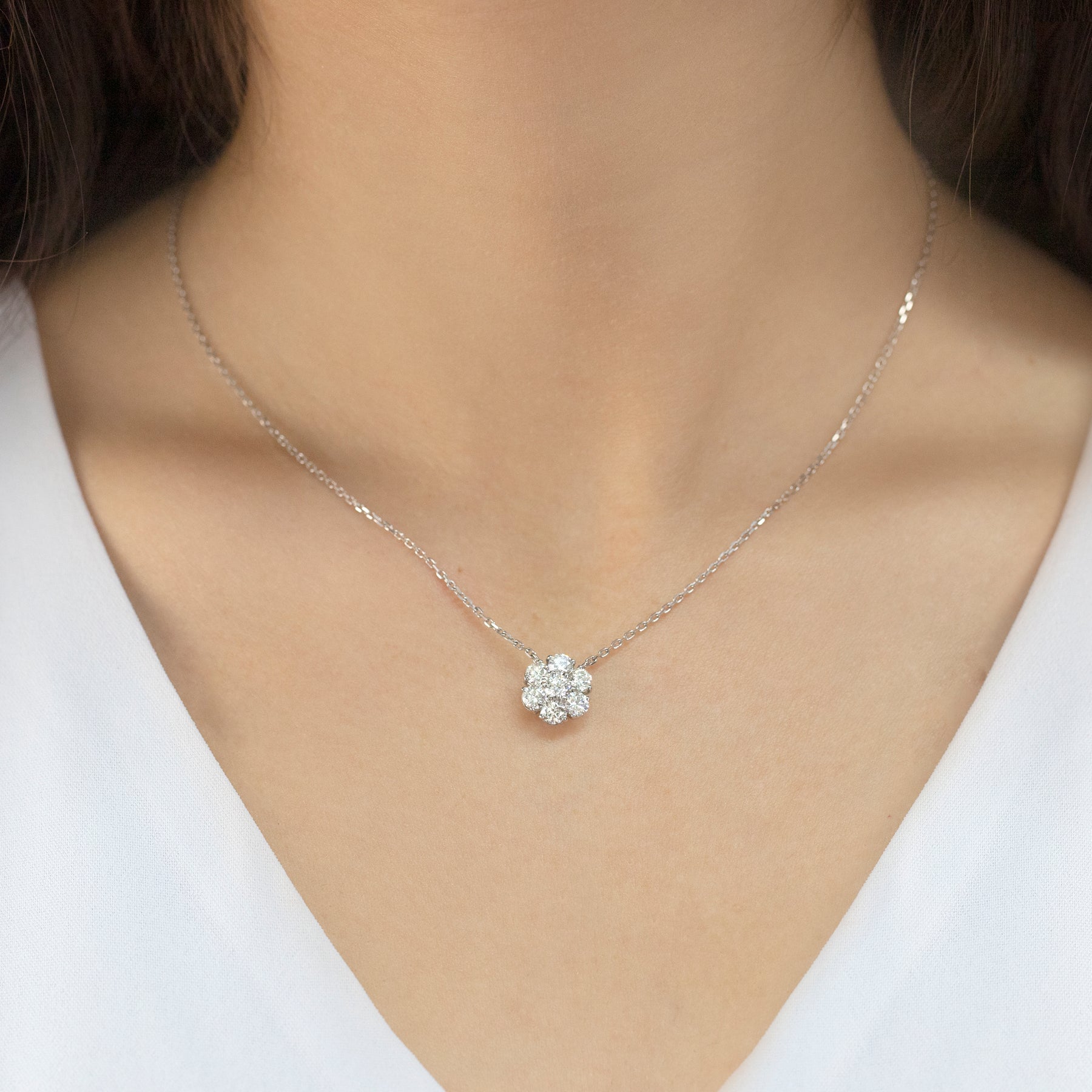 Lab Grown Flower Pendant Necklace
Chain Color:
14K White Gold
This stunning flower pendant Lab Grown Diamond Necklace comes in three 14K metal options: white gold, rose gold, and yellow gold, and with multiple pointer weight options. This necklace is G color Si1 clarity and comes with either a paper clip chain or cable chain.
Image is 20 pointers.