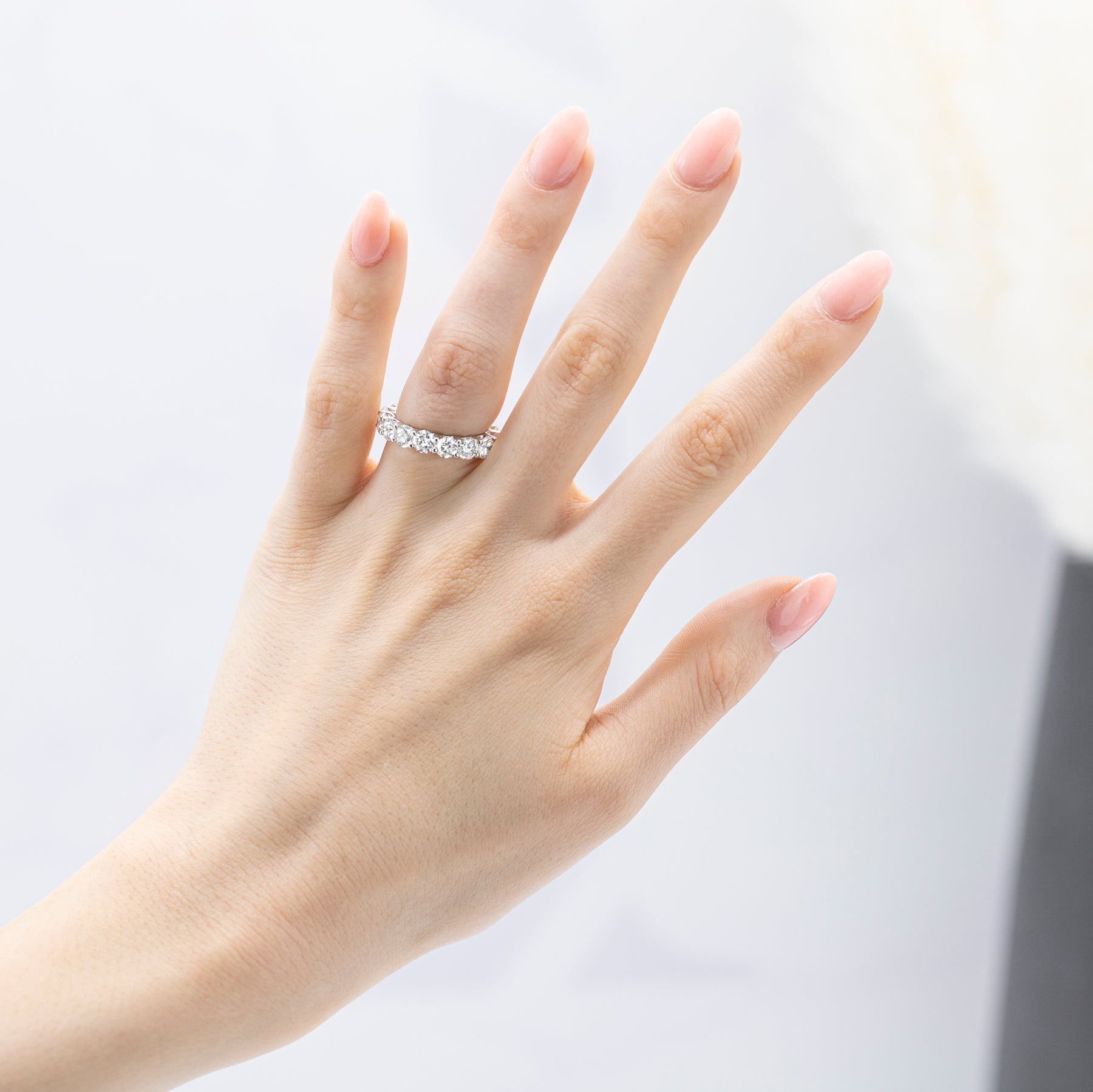 Lab Grown Round Eternity Ring
This stunning Lab Grown round diamond eternity ring is available in 14K white gold, rose gold, and yellow gold. This ring is E/F color, VS clarity and is available in u-shape or gallery settings. Rings are available between 5 - 50 pointers.
Ring in Image is 30 pointers.